Prescription drugs are used every day across the United States and here in Nebraska. Unfortunately, many prescription drugs are highly addictive. Routine surgery, temporary insomnia, or major life changes can lead to prescription drug use and addiction. Whether someone is struggling to quit using benzos or living with opioid dependency, the team at Northpoint Nebraska is here to help. At Northpoint Nebraska, our evidence-based substance abuse treatment programs provide clients with flexible care in our Omaha clinic.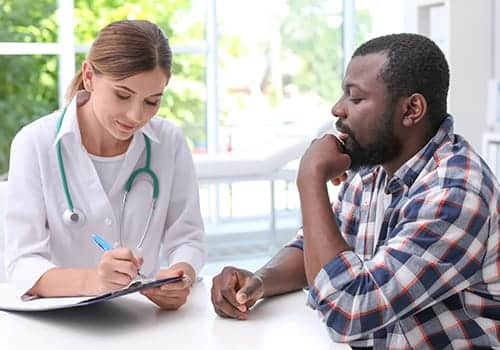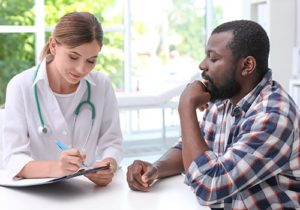 If you or someone in your life needs prescription drug rehab, call Northpoint Nebraska now. Don't detox at home. Reach our staff now at 402.698.3475 to learn more about the benefits of our prescription drug addiction treatment programs.
What Is Prescription Drug Addiction?
Prescription drugs may seem safe because a doctor signs a script, and a pharmacist dispenses them. Unfortunately, prescription drugs can be highly addictive when taken as prescribed or abused. There are multiple classes of prescription drugs that lead to addiction. This can make it hard to know if what you or your loved one is taking can lead to addiction. Common drugs include:
Benzos
Benzos or benzodiazepines are a type of drug that relaxes the nervous system. They release dopamine and GABA to promote sleep and relieve anxiety. Often prescribed for short-term use, they are highly addictive. Common benzos include Klonopin, Xanax, and Ativan.
Opioids
Opioids are synthetic forms of opiates. They're derived from the opium poppy. These powerful painkillers stop pain receptors in the brain and create a sense of euphoria. They can be especially difficult to quit taking without medical intervention. Common opioids include Vicodin, OxyContin, and fentanyl. Continued use can lead to the use of heroin and street fentanyl.
SSRIs
Serotonin reuptake inhibitors (SSRIs) are used to treat anxiety and depression. Long-term use of drugs like Lexapro can lead to addiction.
Amphetamines
The most common amphetamine on the market, Adderall, is commonly used to treat ADHD. Adderall speeds up reactions from the brain to the body and can be highly addictive whether someone takes it as prescribed or obtains it illegally.
All of these drug classes can lead to addiction. They provide the brain with increased dopamine, causing it to crave more. Over time, many of these drugs require higher doses. This might lead to abusing prescriptions, crushing, snorting, or taking drugs with alcohol for a stronger effect.
Signs of Prescription Drug Abuse
While these drugs have different side effects and use, there are several common signs of prescription drug abuse. These signs include:
Changes in mood
Changes in sleep
Nightmares
Changes in eating habits
Weight loss
Anxiety
Depression
Paranoia
Confusion
Flu-like symptoms during withdrawal
Withdrawal is the first sign of addiction. During withdrawal, the brain tells the body it needs more drugs to survive. This is a natural reaction and a sign it's time to get help.
Start Evidence-Based Prescription Drug Addiction Treatment in Nebraska
Unfortunately, prescription drug addiction affects people from all walks of life. If you or someone you love needs prescription drug rehab, the team at Northpoint Nebraska is here to help. Our Omaha clinic uses evidence-based treatment to help clients at a pace that works for them. Our therapy programs help clients understand their addiction, identify addiction triggers, and change their behavior over time. We provide dual diagnosis for addiction and co-occurring disorders to help clients understand and treat mood disorders for optimal mental health. Studies show dual diagnosis can decrease addiction triggers and the risk of reuse.
With multiple programs to meet your family's needs, Northpoint Nebraska has the right addiction treatment program for you. Call us now to learn more about the benefits of prescription drug rehab in Nebraska at 402.698.3475.