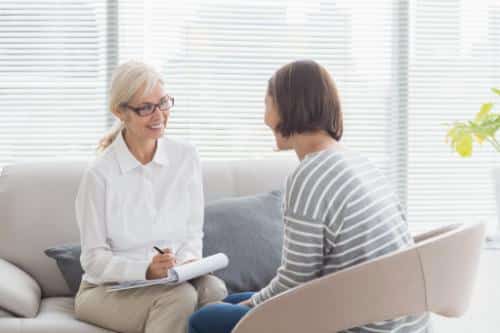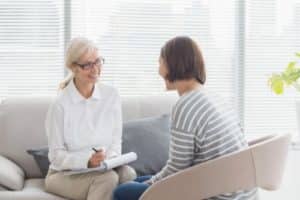 Mental and emotional health are increasingly important to addiction recovery. Today, at least 50% of people living with addiction also have co-occurring disorders like depression, anxiety, and bipolar disorder. Dual diagnosis is an increasingly popular approach to addiction recovery, treating mental health and addiction at the same time. Dual diagnosis can reduce addiction triggers and the risk of relapse. Through various therapies, patients uncover the root cause of addiction and discover the tools they need for long-term recovery. Dialectical behavior therapy (DBT) is one of the leading evidence-based addiction therapies used in dual diagnosis to treat addiction and mood disorders.
If you or someone in your life needs help for addiction treatment or co-occurring disorders, Northpoint Nebraska can help. Learn more about our Omaha clinic and addiction therapy programs today. Reach our staff at 402.698.3475 to learn more about DBT at Northpoint Nebraska.
What Is Dialectical Behavior Therapy for Addiction Treatment?
Dialectical behavior therapy, also called DBT, is a variety of behavioral talk therapy. As the name suggests, behavioral therapies help patients recognize, understand, and change behaviors. Dialectical behavior therapy focuses on difficult, polarizing emotions, helping clients increase their emotional capacity and pain tolerance. 
Many people living with co-occurring disorders use drugs or alcohol to regulate their emotions. While depressants like alcohol or opioids may dampen difficult emotions, emotions can return and worsen when a substance wears off. This can lead to frequent substance use and abuse. 
What Happens During Dialectical Behavior Therapy for Addiction?
Patients work with DBT therapists for 60 to 90 minutes per session. Some therapists use DBT in group and family therapy, while others work one-on-one with patients. The therapist listens to the patient's daily habits, concerns, and desires to determine a course of action. Through homework, role play, and other exercises, DBT helps clients reduce stress, minimize addiction triggers, and better understand their emotions. 
During behavioral talk therapy sessions, the therapist will provide the patient with exercises, tools, and homework. Often, these exercises help patients slowly integrate major life changes. Our clients practice homework tools in group and family therapy sessions and at home. During addiction recovery, DBT therapists help clients understand the root causes of addiction. They can also support treatment and daily management of co-occurring disorders like anxiety, depression, OCD, and ADHD.  
Benefits of Dialectical Behavior Therapy for Addiction Recovery
The team at Northpoint Nebraska is here to help patients create lasting change with dialectical behavior therapy. Our Outpatient therapy programs provide flexible, effective DBT and other behavioral therapies. Our therapists use DBT to:
Increase mindfulness practices

Help clients recognize unhealthy relationships

Shift family dynamics

Increase attention to living in the moment

Reduce anxiety and anger

Built emotional resilience

Increase effective communication

Avoid addiction triggers

Increase work-life balance

Develop a more balanced mood

Help patients learn to say "no"
Techniques used in DBT sessions come from successful scientific research and continued study. Over time, patients using dialectical behavior therapy techniques can reframe their relationship to addiction. They become empowered, active participants in their lives. They also develop the tools needed to keep emotions in check and change emotions when necessary. 
Find the Right Dialectical Behavioral Therapy in Nebraska Today 
If you and your loved ones need support for addiction and mental health, Northpoint Nebraska can help. Our Omaha clinic provides Nebraska residents with DBT and other therapies for addiction recovery. Our programs include:
Drug detox and rehab

Alcohol detox and rehab

Co-occurring disorders 

Medical intervention

Relapse Prevention
With both IPO, PHP, and OP programs, we have the program that fits your schedule. Our central Omaha clinic includes a state-of-the-art gym, as well as one-on-one and family counseling. 
Start Dialectical Behavior Therapy for Addiction Recovery at Northpoint Nebraska
Call us today at 402.698.3475 to learn more about dialectical behavior therapy at Northpoint Nebraska.