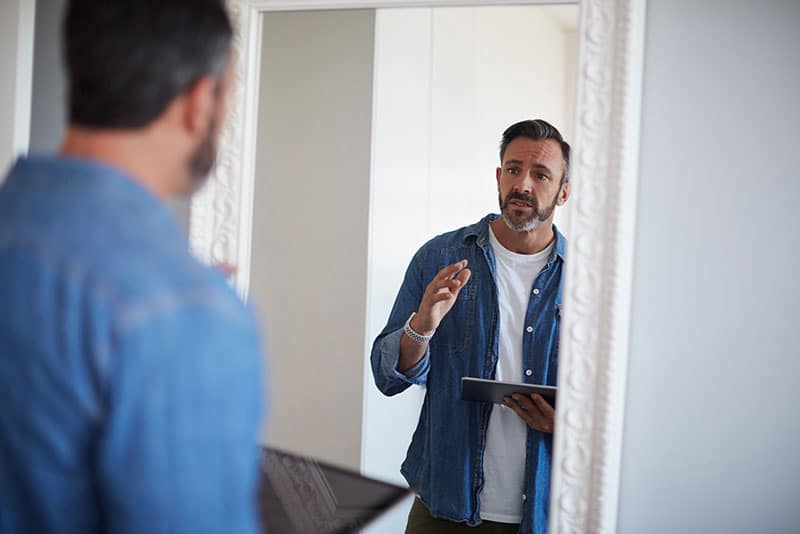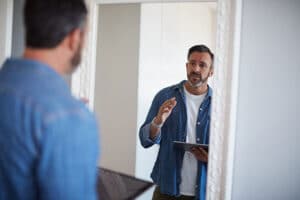 Understanding mental health is integral to addiction and addiction recovery. Recent studies show that mental health and mood disorders can affect the chances of addiction as well as someone's ability to stay sober. At Northpoint Nebraska, we use dual diagnosis methods to treat addiction alongside mood disorders like bipolar disorder. Our bipolar disorder treatment program uses evidence-based therapies for comprehensive mental health treatment.
If you or someone in your life is struggling with signs or symptoms of bipolar disorder, call Northpoint Nebraska now. Northpoint Nebraska's team understands the complex relationship between mental health and addiction. Our mental health treatment programs are here to serve you and your loved ones with flexible, accessible bipolar disorder treatment. Call us now at 402.698.3475 to learn more about bipolar disorder and addiction treatment in Omaha, Nebraska.
What Is Bipolar Disorder?
Bipolar disorder is a mood disorder classified by two extremes in mental wellness. As the name "bipolar" suggests, those living with bipolar disorder will experience oscillations between depression and mania. Depressive episodes involve low mood, lack of motivation, and hopelessness and often cause people to withdraw and isolate themselves. Manic episodes involve high energy. People may become more social, less anxious, and feel more confident.
At Northpoint Nebraska's bipolar disorder treatment program, our cognitive-behavioral therapy (CBT) and dialectical behavior therapy (DBT) programs can help patients understand their mental health and create balance. CBT and DBT help patients with bipolar disorder build emotional tolerance, mindfulness, and communication to lessen bipolar episodes.
Signs of Bipolar Disorder and Addiction
Symptoms of bipolar disorder exist in extremes. Daily life can feel triggering for those struggling with bipolar disorder and their loved ones. People with bipolar disorder may feel they have no control over their emotions, mental health, and daily life. There are multiple types of bipolar disorder, often classified by how many manic and depressive episodes someone has in a certain period of time.
Manic Episodes
During a manic episode, people may experience:
Euphoria or happiness
Feeling extreme optimism
Inflated self-esteem
Socializing more
Impulsive decision making
Risky behaviors
Racing thoughts
Anxiety
Irritability
Agitation
Increased physical activity
Increased motivation
Sleeping less
Easily distracted
Trouble concentrating
Individuals experiencing a manic episode often feel like nothing is wrong. However, they are often quickly met with a depressive episode.
Depressive Episodes
The depressive episodes can include:
Sadness
Hopelessness
Unexplained crying
Irritability
Disinterest in others
Self-isolation
Changes in weight and eating habits
Unexplained guilt and shame
Feeling worthless
Trouble sleeping or sleeping more than usual
Restlessness
Unexplained fatigue
Lethargy
Trouble concentrating
Suicidal ideation
When it comes to addiction and bipolar disorder, many people self-medicate to manage symptoms. Unfortunately, many people across the United States lack comprehensive mental health support. This means many people live with undiagnosed bipolar disorder. This can lead to self-medicating. While drugs or alcohol may temporarily ease bipolar symptoms, symptoms can return and worsen when a substance leaves the bloodstream.
What to Expect in Co-Occurring Disorder Treatment
When you come to Northpoint Nebraska for bipolar disorder treatment, you can expect a multidisciplinary approach. Our team is made up of addiction and mental health specialists who understand the complex relationship between mental health and addiction.
Our first step is completing an assessment. During this process, we'll learn about your history of bipolar disorder and addiction. We use that information to develop an individualized treatment plan that meets your unique needs.
If detox is required, our team will provide professional medical detox services. This helps you manage the uncomfortable withdrawal symptoms of drug and alcohol addiction.
Our evidence-based therapies for bipolar disorder include cognitive-behavioral therapy and dialectical behavior therapy. We also offer individual, group, and family counseling. Patients can benefit from holistic treatments as well. After treatment is complete, aftercare services are available.
Evidence-Based Treatment for Bipolar Disorder in Nebraska
Starting a bipolar disorder treatment program can be overwhelming. If you or someone in your life is showing signs of manic and depressive episodes, know you are not alone. People across the United States struggle with the symptoms of bipolar disorder every day. If you are looking for mental health and addiction treatment in Nebraska, the team at Northpoint Nebraska can help. Our range of treatment programs provides comprehensive dual diagnosis for bipolar disorder and addiction recovery. With one-on-one, group, and family therapy, the team at Northpoint Nebraska is here to help you diagnose, understand, and manage bipolar disorder. Studies show dual diagnosis can reduce relapse and addiction-related deaths.
Start Bipolar Disorder Treatment at Northpoint Nebraska Today
Call Northpoint Nebraska now at 402.698.3475 or complete our online form to learn more about our bipolar disorder and addiction treatment programs serving Nebraska.