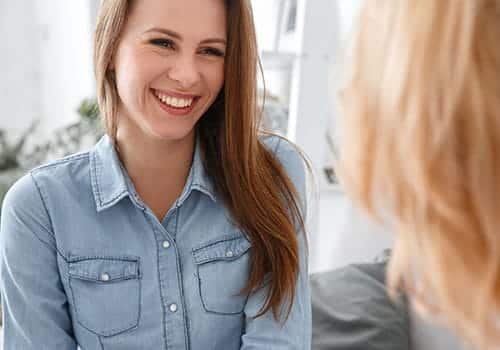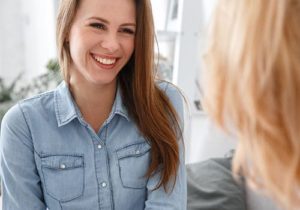 Methamphetamines are one of the most dangerous drugs plaguing the United States. Communities ranging from urban to rural have been decimated by meth, and the damage includes not only the loss of life but the dissolution of relationships among family, friends, and coworkers. At Northpoint Nebraska, we're committed to serving our community with comprehensive, evidence-based treatment and compassionate care. For those struggling with a methamphetamine addiction, our substance use treatment programs offer the safest, most effective way to reach and maintain sobriety.
Our Omaha clinic is dedicated to helping our patients make lasting changes in their lives. To learn more, reach our staff now at 402.698.3475 for a free assessment.
What Is Methampehtamine?
Methamphetamine is a potent central nervous system stimulant that is similar to amphetamine. It is typically a white, bitter-tasting powder that dissolves easily in water or alcohol. Meth can be smoked, snorted, injected, or taken orally.
The effects of methamphetamine can last 6-8 hours and include increased wakefulness, improved physical activity, decreased appetite, and a sense of euphoria. Methamphetamine also increases respiration, heart rate, and blood pressure.
The long-term effects of methamphetamine include damage to the brain, liver, and kidneys. Methamphetamine use can also lead to psychotic symptoms, such as paranoia, delusions, and hallucinations.
What Are the Signs and Symptoms of Methamphetamine Use?
The signs and symptoms of methamphetamine use can vary depending on the individual. However, there are some common signs and symptoms that may be present in someone who is using meth, which include:
Euphoria or a sense of well-being
Increased alertness and energy
Decreased appetite
Weight loss
Insomnia
Anxiety
Paranoia
Aggressive or violent behavior
Auditory and visual hallucinations
Methamphetamine use can also lead to psychotic symptoms, such as delusions
The Meth Addiction Treatment Program at Northpoint Nebraska
Northpoint Nebraska provides patients with a range of substance abuse treatment options. Our inpatient programs offer safe, inclusive support. We tailor treatment to each patient's unique needs with one-on-one care, virtual options, and medical intervention.
At Northpoint Nebraska, we are aware that Nebraska has seen an increase in methamphetamine use in the last several years. Because meth is easy to make, easy to get, and relatively inexpensive, it's increasingly common.
Unfortunately, it is also highly addictive and accounts for many drug overdoses daily in the US. Our meth treatment programs help patients safely detox and understand their addiction triggers through compassionate care and psychiatric support.
Evidence-Based Treatment Therapies for Methamphetamines in Nebraska
We use a range of proven, effective therapies in our meth abuse program at Northpoint Nebraska.
These therapies include:
Cognitive-behavioral therapy (CBT) is designed to help patients identify and change the thoughts and behaviors that contribute to their drug use.
Family therapy is designed to help patients repair and rebuild relationships that may have been damaged by their addiction.
Medication-assisted treatment (MAT) is a harm reduction approach that uses FDA-approved medications combined with counseling and behavioral therapies to treat substance use disorders. MAT is an effective treatment for methamphetamine addiction because it can help reduce cravings and withdrawal symptoms while patients are in treatment.
Compassionate Meth Addiction Treatment Programs in Omaha, Nebraska
Northpoint Nebraska aims to expand compassionate substance use treatment programs in Omaha and beyond. Our inpatient programs provide patients with the tools they need for long-term sobriety. Our clinic features private rooms for residential patients, an onsite gym, 12-step counseling, and a range of other tools to support our patients.
At Northpoint Nebraska, we know each of our patient's stories is unique. This is why our programs are individually tailored to each patient's needs, lifestyles, and schedules. With both in-person and virtual support tools, Northpoint Nebraska is ready to help you overcome the cycle of meth addiction.
Allow Northpoint Nebraska to Help You Today
Learn more about the benefits of meth addiction treatment at Northpoint Nebraska today. Call us at 402.698.3475 to get started.