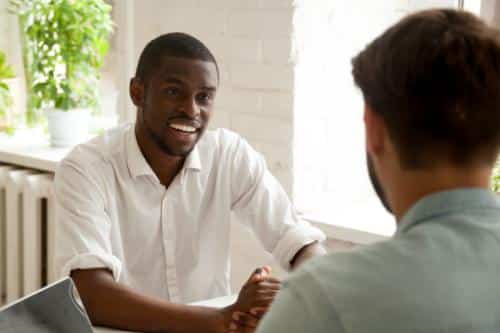 Mental health is vital for addiction recovery and a healthy life. Studies show that at least half of people struggling with substance abuse and addiction also have co-occurring mental health disorders. Unfortunately, many people in Nebraska and across the United States lack comprehensive mental health services. Self-medicating with drugs or alcohol is common for those with undiagnosed or misdiagnosed depression, anxiety, bipolar disorder, and other mood disorders. The mental health treatment program at Northpoint Nebraska is here to help patients diagnose, treat, and manage their mental health for optimal health and sobriety. 
If you or someone you love is struggling with mental health and wellness, call Northpoint Nebraska today. Our range of outpatient mental health treatment programs can provide you and your loved ones with accessible mental health support for addiction and co-occurring disorders. Call us now at 402.698.3475 to learn more about mental wellness programs at Northpoint Nebraska. 
What Is Mental Health and Why Is it Important? 
Mental health is critical for daily life. The human mind is a powerful tool that science has only begun to understand. Mental health is our overall mental and emotional wellness. Mood, feelings, and thoughts all affect our behavior and how we move through the world. Mental health encompasses these aspects of our lives. While we often tie mental health to chemical processes in the brain, mental wellness is also affected by our belief systems, upbringing, and day-to-day behaviors. Poor mental health can lead to a poorer quality of life and drug and alcohol use. 
For many people, talking about mental health and wellness is hard. Unfortunately, there are many stigmas in today's society about mental health. The best way to overcome these stigmas is with open, honest conversations and increased mental health education. 
Mood Disorders and Mental Health Treatment Programs
While our mood changes frequently and each day brings different emotional responses, mood disorders can significantly affect overall mental health. Depression, anxiety, OCD, ADHD, schizophrenia, and bipolar disorder are all mood disorders that affect people's ability to live their daily lives. While each of these disorders has its own symptoms, they are all affected by prolonged stress, sudden life changes, unresolved trauma, and drug or alcohol use. 
While there is still so much scientists are learning about the human brain and mental wellness, scientists and therapists know that mental health treatment can help everyone. Whether someone has a mood disorder or struggles with expressing, tolerating, and shifting their emotions, a therapy program can help. At Northpoint Nebraska, we use cognitive-behavioral therapy and dialectical behavior therapy to help our patients experience greater mental wellness. For those struggling with addiction, mental health treatment can reduce the risk of reuse, other substance abuse, self-harm, and drug overdose. 
Evidence-Based Mental Health Treatment Programs In Nebraska
Unfortunately, it's never easy to talk about mental health. If you or someone in your life is struggling with mental wellness, the team at Northpoint Nebraska is here for you. Our comprehensive mental health treatment programs provide dual diagnosis treatment for mental health conditions and addiction. Some specific programs include:
With an emphasis on overall mental wellness, the team at Northpoint Nebraska can help you build the tools you need for a healthy, sober future. With individual, group, and family therapy programs, Northpoint Nebraska helps loved ones reconnect, build stronger communication, and understand mental health needs and boundaries. Mental health treatment can be an empowering way for someone to take control of their life. Let the team at Northpoint Nebraska help. 
Learn More About Mental Health Treatment at Northpoint Nebraska Today!
Are you ready to take control of your mental health? Call the staff at Northpoint Nebraska, now at 402.698.3475 to learn more about the benefits of mental health treatment at our Omaha clinic.