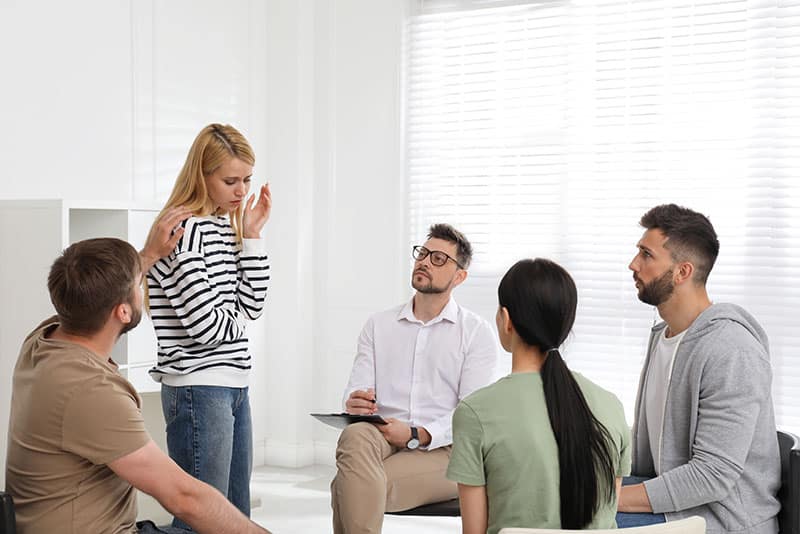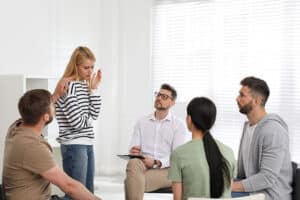 Detox is often the most challenging part of recovery. It can be physically, emotionally, and mentally painful. Without the proper support, detox often leads to relapse or other drug use. Because of this, medical detox is increasingly popular for addiction recovery. This individualized approach to detox can ease withdrawal symptoms, prevent health complications, and help people get back on their feet, whether they're detoxing from alcohol, opioids, or other drugs. At Northpoint Nebraska, we know evidence-based addiction treatment often requires medical detox. Our medical detox program in Nebraska offers a structured, secure environment to start recovery.
If you or someone you love is interested in medical detox programs in Nebraska, call Northpoint Nebraska now. Don't attempt detox at home. Reach out to our staff now at 402.698.3475 to learn more about the benefits of medical detox and our addiction treatment programs.
What Is Medical Detox for Addiction Recovery?
Medical detox uses prescription drugs, supplements, and nutrition to ease withdrawal symptoms. When the brain becomes dependent on alcohol or drugs for chemical processes, a person experiences withdrawal when the substance leaves their system. Withdrawal is the brain's normal response and is one of the most obvious signs substance abuse has turned into an addiction.
Withdrawal can be painful and dangerous. Medical detox can ease symptoms and prevent health complications. Under the care of doctors, nurses, and psychiatrists, patients receive comprehensive care to recover from withdrawal.
Benefits of Medical Detox Programs for Addiction and Mental Health
It may seem counterintuitive to use prescription medications during addiction recovery. However, the proper medication can make an enormous difference in overall health and recovery. Here are some reasons medical detox programs might be the right choice for you:
Reduced Risk of Relapse
Studies show that medically assisted detox can reduce the risk of relapse, help patients finish detox and recovery programs, and ultimately increase survival rates. This important first step of the recovery journey is critical in setting up a strong foundation for long-term sobriety.
Manage PAWS
Both short- and long-term substance use impact the brain. While scientists are still studying the effects of addiction and substance abuse on the brain, one thing is clear: withdrawal symptoms can linger. Post-acute withdrawal syndrome, also called PAWS, causes withdrawal symptoms to recur, often sporadically for months after initial detox. For many, this can be discouraging, hard to manage, and detrimental to mental health. Medication management can monitor, mitigate, and prevent PAWS symptoms.
Mental Health Treatment
At least half of people in detox programs also live with co-occurring disorders. Mood disorders increase addiction triggers and make it harder for people to recover. Through dual diagnosis, medical detox can treat mood disorders alongside addiction. The right balance of medication and psychiatric care can help patients develop the stability they need to create lasting change in their lives.
These are only a few benefits of the medical detox program in Nebraska at Northpoint. For most patients, medication management provides the support they need to begin healing more quickly.
Detoxing at Home Can Be Dangerous
Detoxing at home is a dangerous choice. Without proper support, it's easy to slip back into old habits and hard to stick with an addiction recovery program. Withdrawal symptoms can be intense and may even require hospitalization. Detoxing in a professional setting also reduces the risk of relapse.
Alcohol and benzodiazepine addiction are particularly dangerous to try to stop alone. Withdrawal symptoms associated with these substances include:
Agitation and anxiety
Hallucinations, delusions, and seizures
Increased heart rate and blood pressure
Delirium tremens (DTs)
Delirium tremens is a set of life-threatening complications associated with alcohol and benzo detox and is the most severe case of withdrawal. It requires emergency treatment because it can be fatal if left untreated. Medical detox centers can monitor and treat this type of withdrawal to prevent complications.
Learn More About Evidence-Based Medical Detox Programs in Nebraska
If you or someone you love is ready to learn more about the benefits of medical detox, the team at Northpoint Nebraska is here to help. Our Omaha clinic uses evidence-based therapies, including medication management, to help patients at a pace that works for them. We provide patients with dual diagnosis for addiction and co-occurring disorders for a holistic recovery.
With one-on-one and family therapy, our patients learn to change behaviors, avoid triggers, and improve communication with cognitive-behavioral therapy. We make medication management therapy accessible to patients and their loved ones throughout the greater Omaha area with a range of outpatient programs.
Call Northpoint Nebraska Now to Get Started with Medical Detox
With medication management therapy to meet your individual needs, Northpoint Nebraska has the right addiction treatment program for you and your loved ones. Call us now at 402.698.3475 or complete our online form to get started.